Remote patient monitoring to improve outcomes
Choose patient care metrics  
Get real time responses  
Monitor outcomes  
Use code CPT 99091  
Choose patient care metrics
Set up metrics for evidence-based assessments of your patients; create question sets for disease symptoms or care scenarios.
Schedule real time responses
Select when and how often your patients receive their assessments/reminders.
Use clinical dashboards to monitor patient progress or health status. Make decisions based on specific patient reported outcomes.  
A highly flexible platform perfect for
Remotely monitor patients for chronic illnesses or conditions such as cancer, autoimmune disorders, neurologic injury or high-risk pregnancy using questions specific to their symptoms to inform evidence-based care decisions.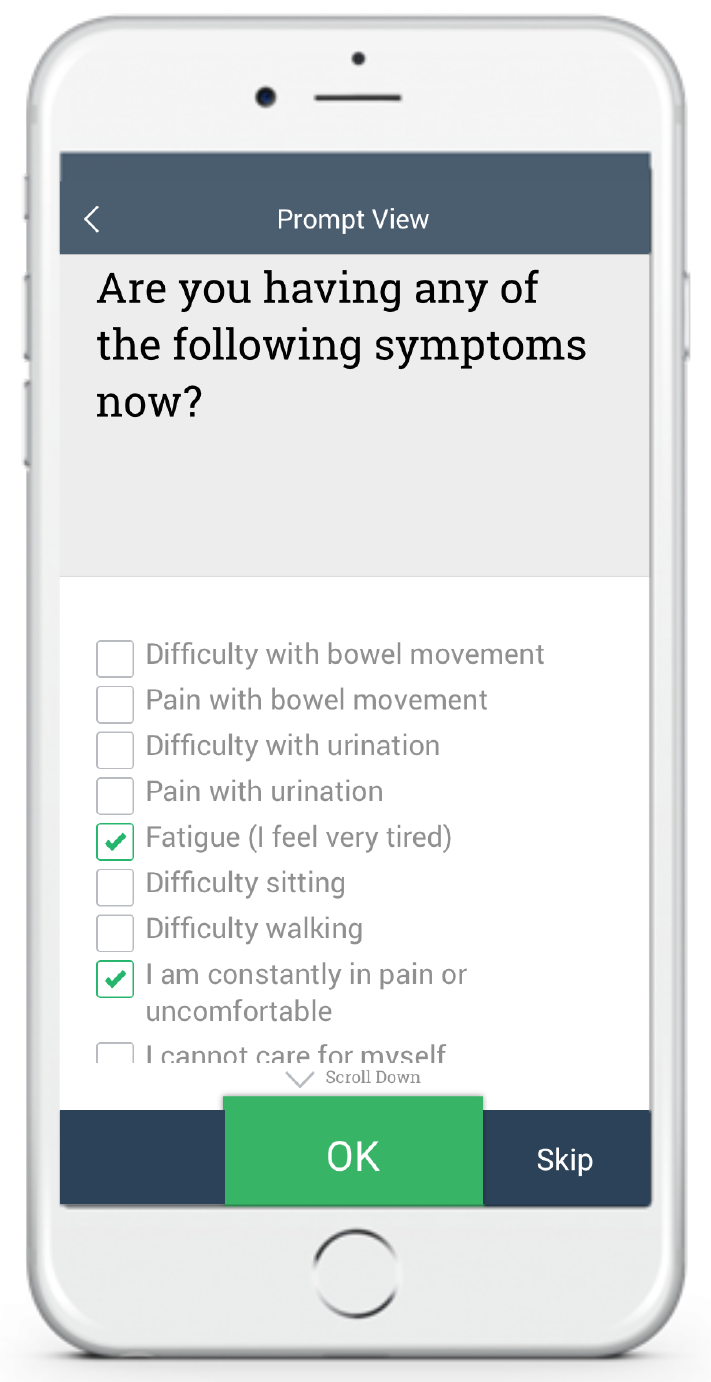 Transitional Care Management
Schedule how often you want to remotely monitor your patient as they transition from acute care into the outpatient care home setting or a long-term care facility.  
Behavioral Modification Initiatives
Monitor changes in patient behavior, mood, pain, compliance, or functional status over time, and the effect of medications, treatment or behavioral or caretaker interventions using patient progress dashboards customized to their care needs.