Data Dashboard & Download
Monitor patients in real time with personalized dashboards. Keep tabs on research data as it comes in.
Create custom data dashboards for individual patients and/or metrics of interest for your study.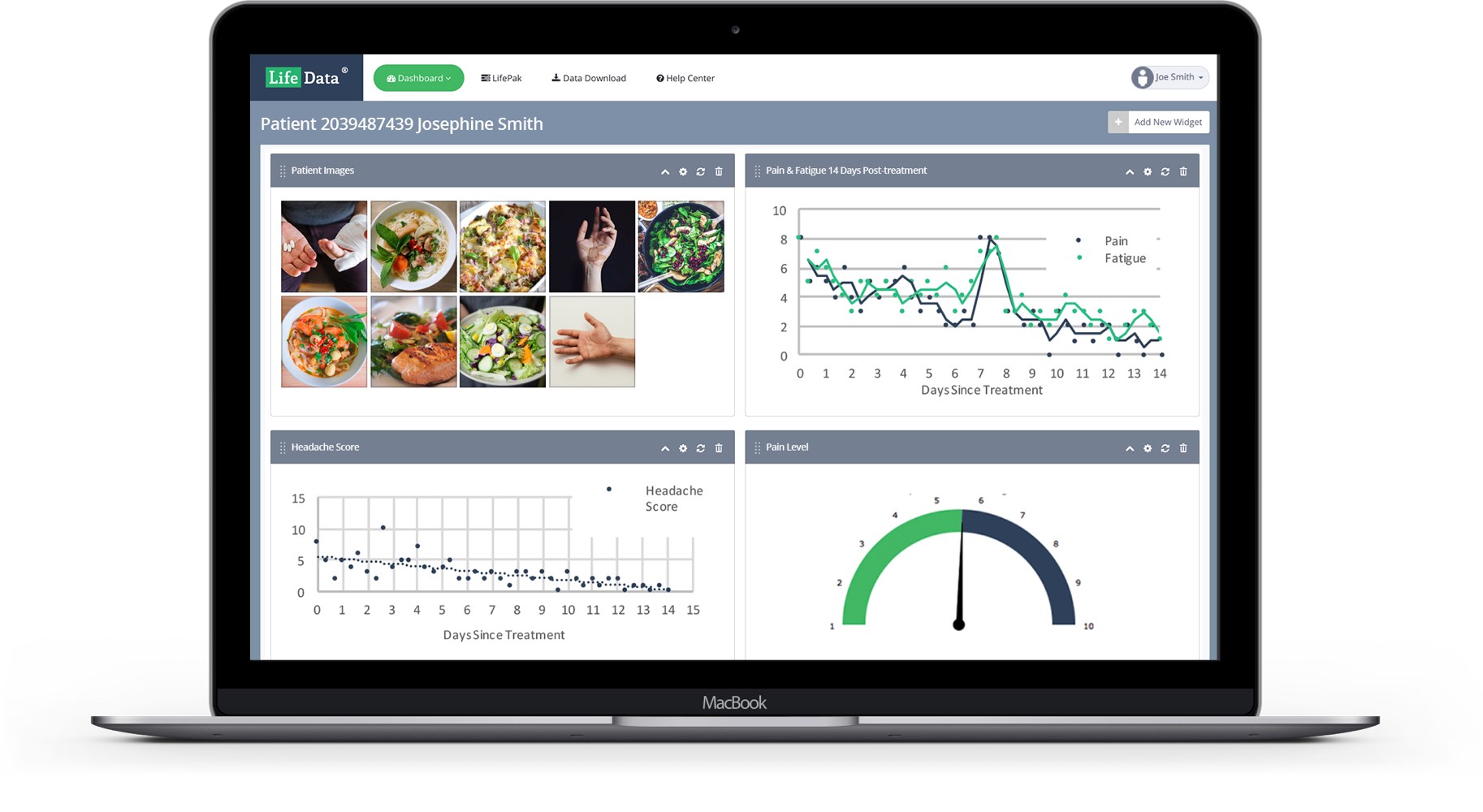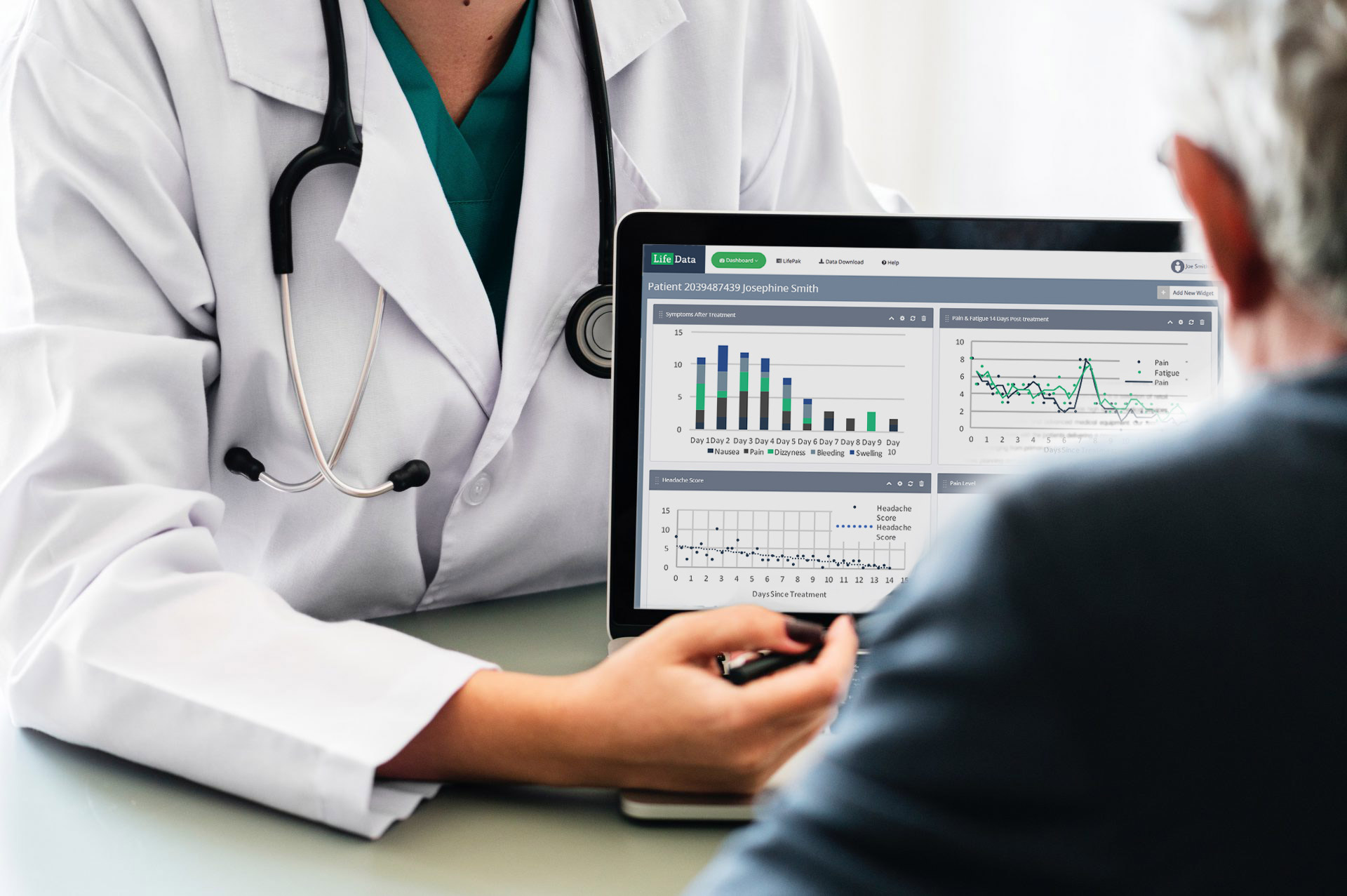 Relevant Patient Dashboards
Remote Patient Monitoring
Review status between outpatient visits.
Help your patients understand their data.
Go over your patients' data to help them and you identify which treatment is working the best for them.
Versatile Data Download Formats
Download the format that is best for you. Ready to go for multilevel modeling.
Download as a .csv file for use in the statistical program of your choice.