Send questions in real time.
Use the free RealLife Exp smartphone app to deliver questions within the context of real life. Available for iOS and Android.
Program your questions so users can answer them the way you want.

Users receive questions via notification.

Users answer questions on their own time.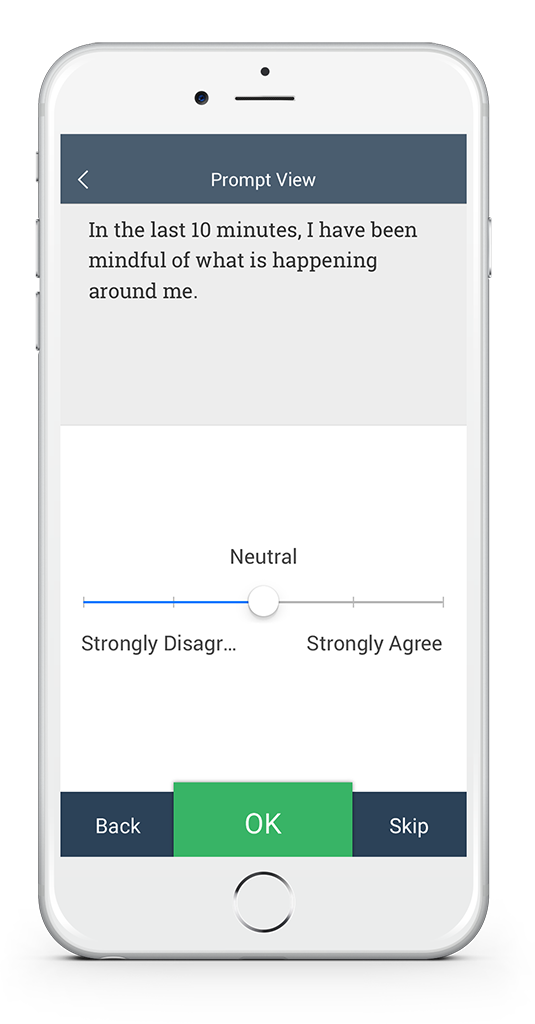 Slider Scale
Free Response
Multiple Choice
Rating Scale
Numeric Entry
Multi-Select
Number Wheel
Date and Time
Amount of Time
Text Only
Picture
Allow mobile users to see where they're at.