Send questions in real time
Use the free RealLife Exp smartphone app to deliver questions within the context of real life. Available for iOS and Android.
Two Ways to Respond
Program your questions so users can answer them the way you want.
Users receive questions via notification.
Users answer questions on their own time.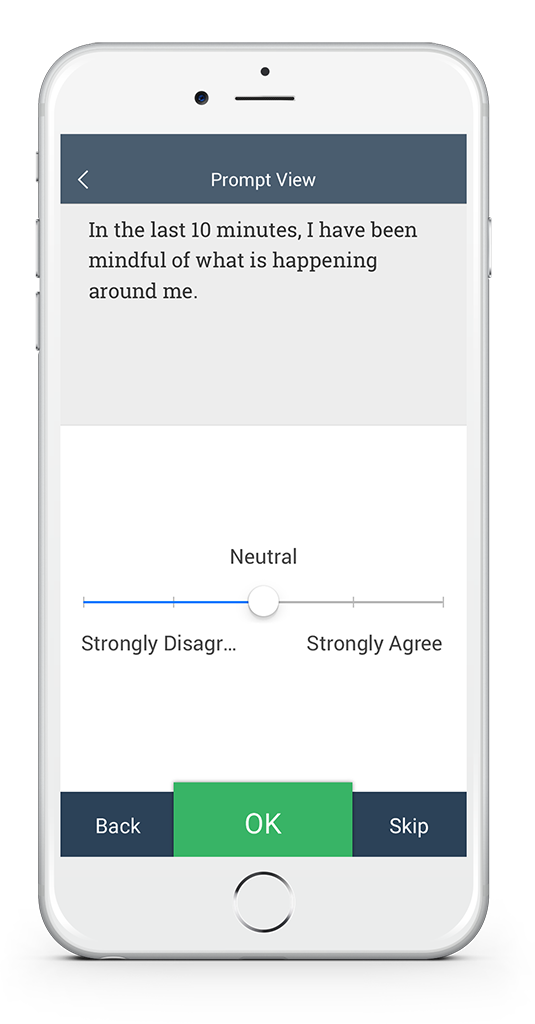 Slider Scale
Free Response
Multiple Choice
Rating Scale
Numeric Entry
Multi-Select
Number Wheel
Date and Time
Amount of Time
Text Only
Picture
Web Page
Allow mobile users to see where they're at.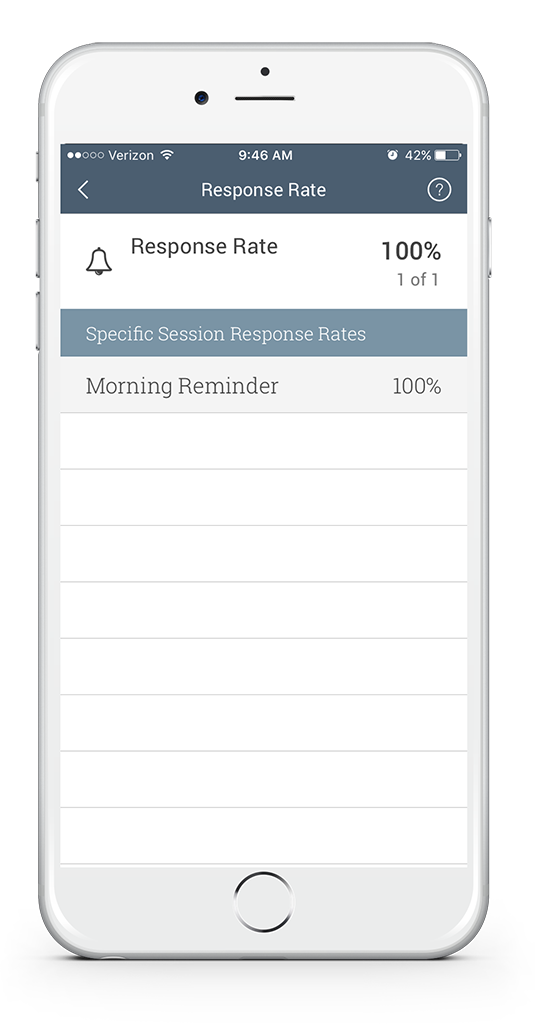 Write follow-up questions based on certain responses.
Allow one user's responses to trigger a "partner's."
Answers to certain questions can "trigger" other notification-based questions over time.
Use bold, italic, underline, and color in your questions.
Gather GPS coordinates with every sampling session.
Use a webpage or allow users to access a portal as a prompt.
Include hyperlinks in your questions that lead to an in-app browser.
The LifeData system supports over 950 languages.