Retain students through mobile growth mindset and social belonging interventions.
Research-based Growth Mindset and Social Belonging interventions have successfully improved GPA and retention.
"A well-timed, well-targeted psychological intervention can improve students' relationships, experiences, and performance at a critical stage and thus improve their trajectory through their school careers."
Yeager, Walton and Cohen, 2013
Now, these interventions can be delivered to students on their smartphones
using the LifeData RealLife Exp app.
Promotes early student engagement
Real-life context
Cost effective (on-site interventions can cost up to 10X the LifeData solution)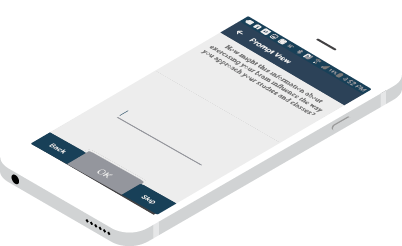 A Win for Students, a Win for Administrators.
Proven results with the mSuccess program.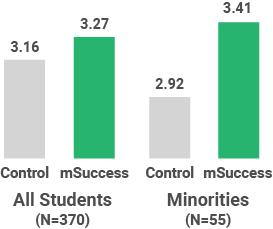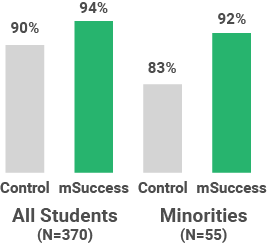 Use of the RealLife Exp app and the LifeData system
Research-supported template with app notifications and intervention content.
Webinar and up to 3 hours of expert phone consultation addressing content, student enrollment, and student engagement issues.
+ $1 per First Year Student
based on 2016 enrollment
25 Slots Available for 2017
Deadline April 30