Reaching people in the moments of life
The free RealLife™ Exp mobile experience sampling app can deliver questions, prompts, encouraging content, reminders, and images in the moments of everyday life. Create LifePaks™ that are downloaded by RealLife Exp app users for various purposes usually related to providing information to researchers or self-understanding and personal growth. LifePaks can be created by experts and non-experts using our intuitive web-based system. Public LifePaks can be downloaded by everyone, while semi-private and private LifePaks are only available to users chosen by the creator of a specific LifePak.
Through the app, prompts can be delivered based on specialized notification schedules established by the LifePak creator. Prompts can also be created for users to interact with at will or after certain events. Use the app to gather real-time data and better understand everyday experiences and patterns. Alternatively, use it to help people engage in activities consistent with their goals. The power and flexibility of the RealLife Exp app offers endless possibilities.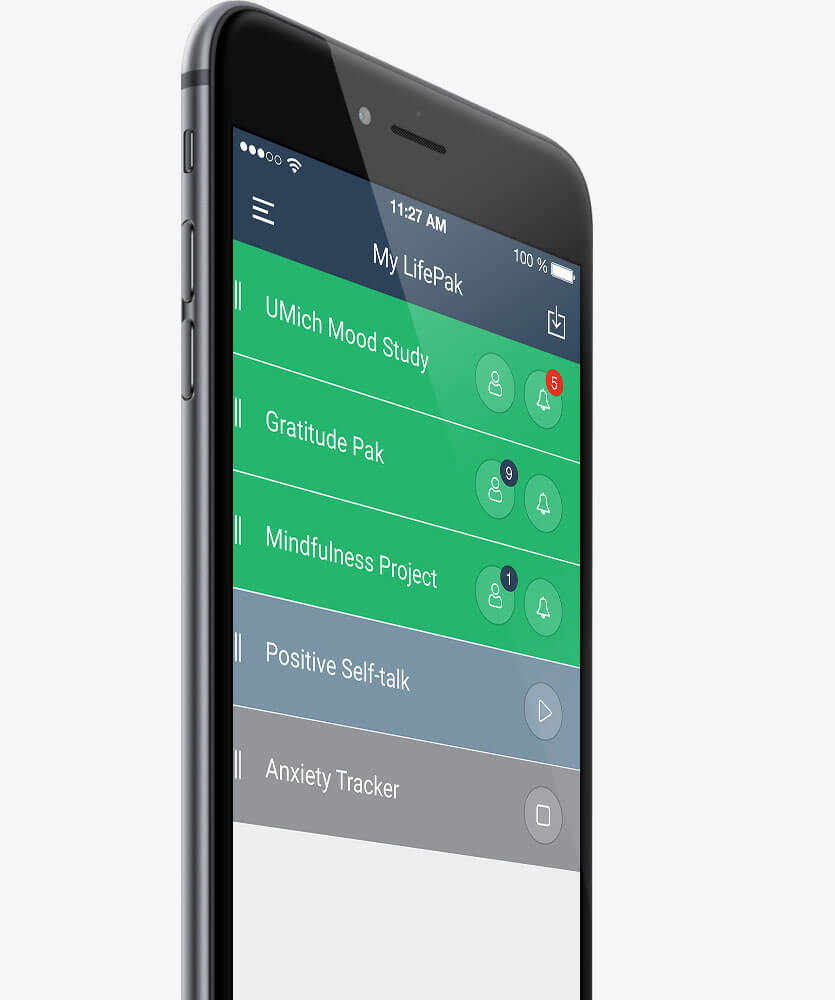 Available on Android and iOS
The RealLife Exp app is free and available for Android and iOS mobile devices. This reaches over 96% of all smartphone users worldwide.
Download & use LifePaks
RealLife Exp users have the ability to download and interact with LifePaks you create.
It is Easy to Use
The RealLife Exp app offers a simple and intuitive user interface. Receiving and responding to notifications is quick and easy.
Understanding Through Context
The RealLife Exp app gathers information on the time and location of all user interactions (if enabled), capturing when and where things are happening.
App works offline
The RealLife Exp app allows LifePak use without an internet connection. When a connection is lost, information is stored in the app and uploaded to the server as soon as the device is connected. This ensures that information will not be lost.