An ePRO Platform to Improve Clinical Outcomes
Trusted by researchers worldwide to implement electronic Patient Reported Outcomes protocols.
An intuitive and flexible ePRO platform perfect for
Remotely monitor patients for chronic illnesses or conditions such as cancer, autoimmune disorders, neurologic injury or high-risk pregnancy using ePRO questions specific to their symptoms to inform evidence-based care decisions.
Schedule how often you want to remotely monitor your patient as they transition from acute care to outpatient care or a long-term facility.
Monitor changes in patient behavior, mood, pain, compliance, or functional status over time, and the effect of medications, treatment or interventions using patient progress dashboards customized to their care needs.​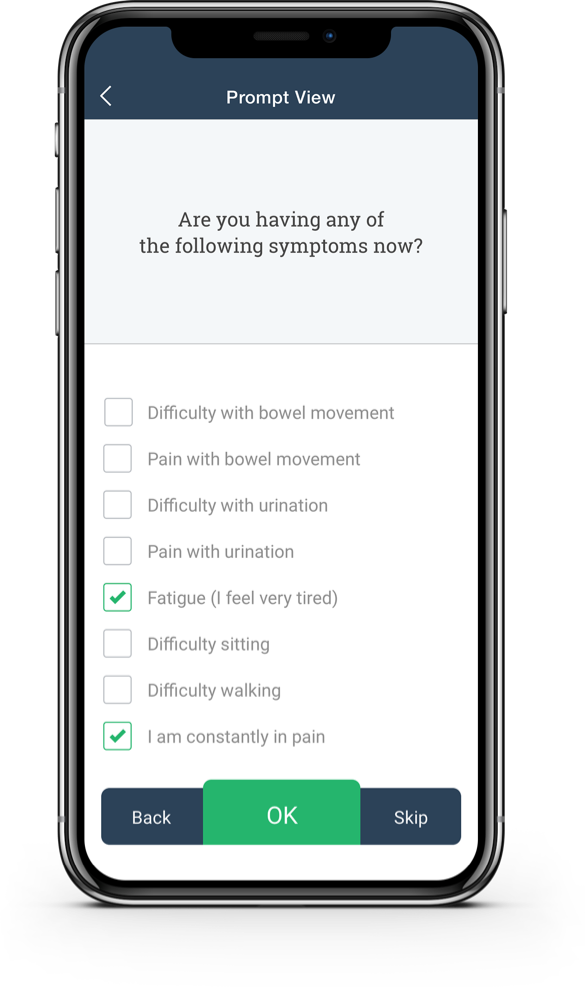 Visualize and Track ePRO Data to Enhance Physicians' Insight
Relevant Patient Dashboards
Remote Patient Monitoring
Review status between clinic visits.
Help your patients understand their data.
Go over your patients' data to help them and you identify which treatment is working the best for them.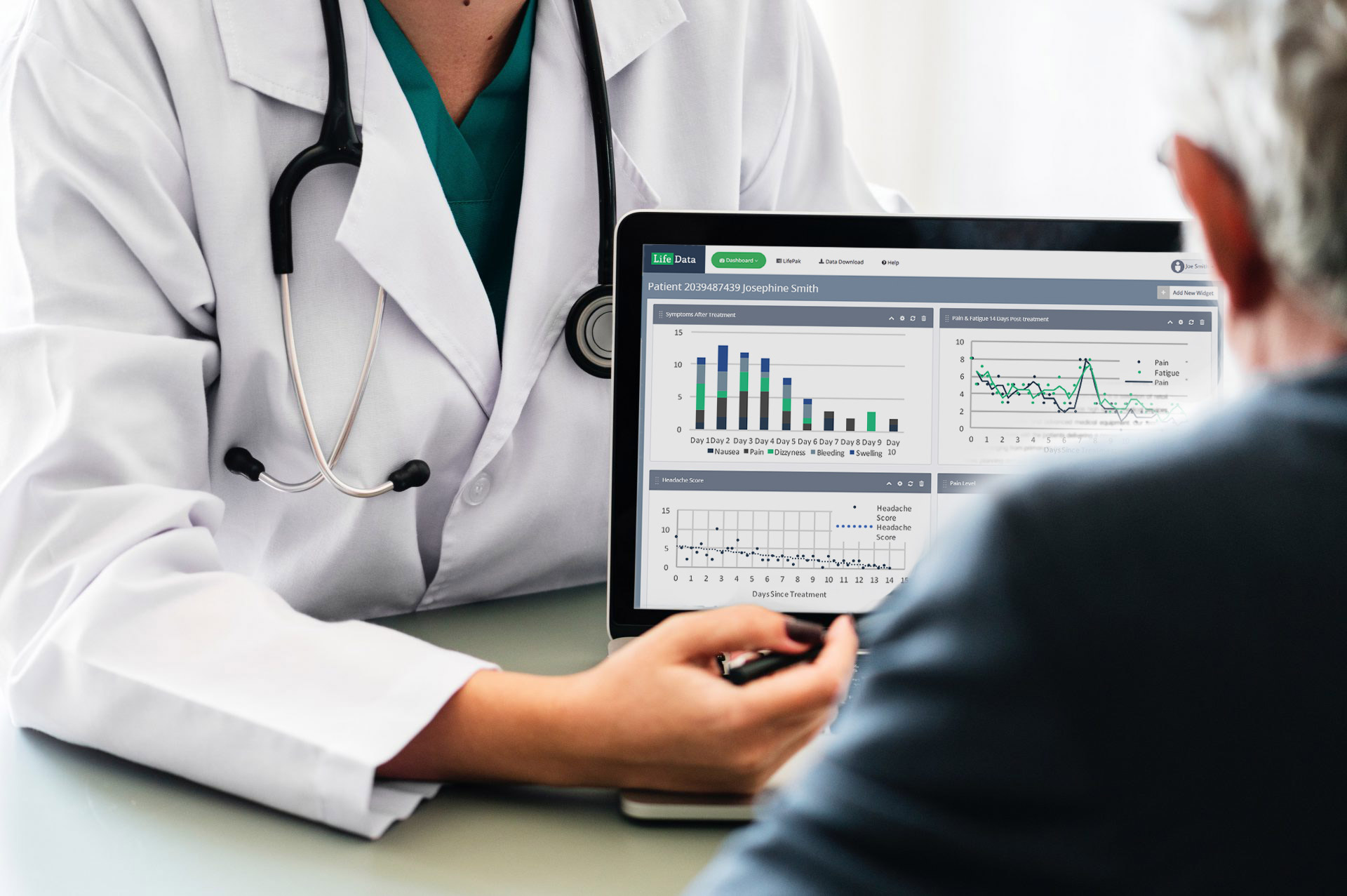 Built With Security In Mind
LifeData's ePRO Data Collection is HIPAA and GDPR compliant.